ACE Fingerprinting, LLC is committed to promoting safety in our community by working with local businesses, law enforcement, youth organizations, religious groups and churches, sports leagues, colleges and vocational schools, security agencies, gambling establishments. We provide live scan fingerprinting to the surrounding communities in Stanislaus County, Merced County and Tuolumne County. Just contact us to arrange an office or onsite appointment. Don't put off getting fingerprinted some place else, we can help you today!

All of our technicians are Trained and Certified by the Department of Justice. You can rest assured that you will receive the highest quality work and best possible results when dealing with ACE Fingerprinting, LLC. We are committed to being courteous, flexible and willing to go the extra mile to get the job done.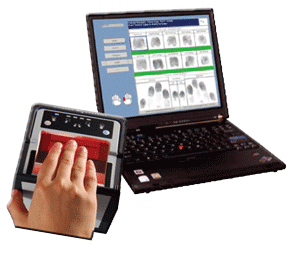 ACE Fingerprinting, LLC provides Mobile Live Scan services with a state of the art forensic-quality optical fingerprint identification system. Our Mobile Live Scan system maintains the highest standards of image quality for accuracy in fingerprint recognition, verification and identification on the market.